Your donations help keep this site running,
thank you very much for the support!

Penname:
devina28 [
Contact
]
Real name:
Devon Gonzalez
Status:
Member
Member Since:
June 30, 2009
Website:
Beta-reader:


[
Report This
]
The Beginning
by
Alyssa Cullen
[
Reviews
-
1343
]
Summary:
A series of works that center around Breaking Dawn- basically re-writes; packed with lemony goodness.
rn
I'm working slow- one at a time; Bella's Perspective, soon to be Edward's Perspective, some one shots from scenes in the plot...
Categories:
Breaking Dawn
Characters:
Alice
,
Bella
,
Carlisle
,
Charlie
,
Edward
,
Emmett
,
Esme
,
Jasper
,
Phil
,
Renee
,
Rosalie
Challenges:
Open:
Closed
Summary: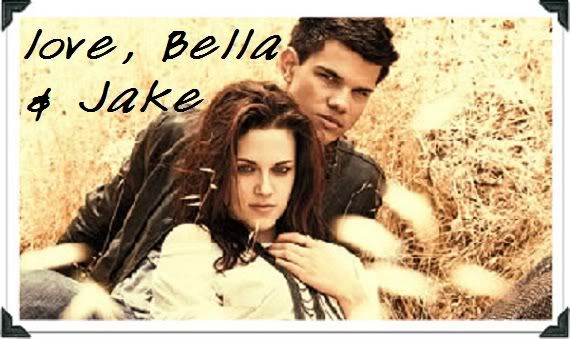 rn
rn
rn
A compilation of the best fics featuring romance and enduring happiness between the heroine we all want to be and the wolf-boy we all want to have!
rnrn

rnrn
You don't have to be Team Jacob to enjoy a good read! Contributing authors include: SubtlePen ~diamondheart ~ mellyfrisco6 ~ sciphile ~ toooldforthis ~ HighViscosity ~ twilighteergrl29 ~ Slider ~ Antebellum ~ midnight_jo ~ mystichearts... and many others!
Categories:
New Moon
,
Eclipse
,
Post-Eclipse
,
AU
Characters:
Bella
,
Jacob
Challenges:
Open:
Closed
Summary:
The Patz Stew Smut-ject is a relay race of smuttin', a tag team effort between JenWordSong and qjmom, with required pictoral aids supplied by OCD_Indeed. What to expect? Well, these two deviant authors will take turns writing an RPatz/KStew inspired knee-melting one-shot based on whatever new set pic or event clip that OCD_Indeed's little heart desires. Think you can handle it? We dare you to try. . .
Categories:
None
Characters:
Kristen Stewart
,
Robert Pattinson
Challenges:
Open:
Open
White Night
by
blondie
[
Reviews
-
112
]
Summary:
From Wikipedia:
"The midnight sun is a phenomenon occurring in latitudes north and nearby to the south of the Arctic Circle and south and nearby to the north of the Antarctic Circle where the sun remains visible at the local midnight. Locations above 60 degrees latitude that are south of the Arctic Circle or north of the Antarctic Circle experience midnight twilight instead."
This phenomenon is called white night.
This collection is my version of various scenes from Twilight in Edward's POV – my version of portions of Stephenie Meyer's Midnight Sun. She, of course, owns all of the Twilight universe. No infringement is intended; no money is being made from this writing.
Categories:
Twilight
Characters:
Edward
Challenges:
Open:
Closed
---



© 2008, 2009 Twilighted Enterprises, LLC. All Rights Reserved.
Unauthorized duplication is a violation of applicable laws.
Privacy Policy | Terms of Service


All publicly recognizable characters, settings, etc. are the intellectual property of their respective owners. The original characters and plot are the property of Stephenie Meyer. No copyright infringement is intended.