Your donations help keep this site running,
thank you very much for the support!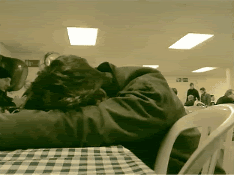 Penname:
kyla713 [
Contact
]
Real name:
Dawn
Status:
Member
Member Since:
December 09, 2008
Website:
Beta-reader:
No
I am a 30 somthing year old, single mom of one teenage boy. We both love the Twilight series. We've both read all four. Don't know about anyone else, but I was extremely disappointed in Breaking Dawn, and felt it could have been so much better. One of these days, I would like to write my own version, but as anyone with kids can probably agree, there's never much time for that (how Stephenie did it with her brood, I'll never know lol). I am slowly working on getting more of my stories posted on here, but they are all posted over at fanfiction.net as well.



[
Report This
]
---



© 2008, 2009 Twilighted Enterprises, LLC. All Rights Reserved.
Unauthorized duplication is a violation of applicable laws.
Privacy Policy | Terms of Service


All publicly recognizable characters, settings, etc. are the intellectual property of their respective owners. The original characters and plot are the property of Stephenie Meyer. No copyright infringement is intended.