Your donations help keep this site running,
thank you very much for the support!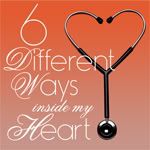 Penname:
april09 [
Contact
]
Real name:
Melanie
Status:
Member
Member Since:
April 02, 2009
Website:
Beta-reader:
I'm a mom, wife, writer, physician--basically a jack of all trades, master of none.




I discovered the Twilight series in January 09, during the last few weeks of a difficult pregnancy. The Twilight series and Twilight fan fiction helped me through the subsequent death of my daughter (from trisomy 18) and is helping me through the grieving process. I can't express my thanks enough to SM and the talented writers here for the escape, and for the inspiration to write again. Never thought I'd write fan fiction, but it's helping me through my writer's block.




I also have my masters in creative writing, and unintentionally put my writing on hold while finishing med school and residency so I am very happy to pick it up again. I hope to finish the novel I started writing ten years ago...




To find out more information about bone marrow donation: www.marrow.org/ABOUT/About_Be_The_Match/index.html




To find out more about donating your hair: www.locksoflove.org



[
Report This
]
Indicates required fields. Please be respectful and polite when contacting an author.
---



© 2008, 2009 Twilighted Enterprises, LLC. All Rights Reserved.
Unauthorized duplication is a violation of applicable laws.
Privacy Policy | Terms of Service


All publicly recognizable characters, settings, etc. are the intellectual property of their respective owners. The original characters and plot are the property of Stephenie Meyer. No copyright infringement is intended.