Your donations help keep this site running,
thank you very much for the support!

Stories updated in the last 7 days.
Strange Scales
by
Nemma Wollenfang
New!
Rated:
R
[
Reviews
-
174
]
Summary: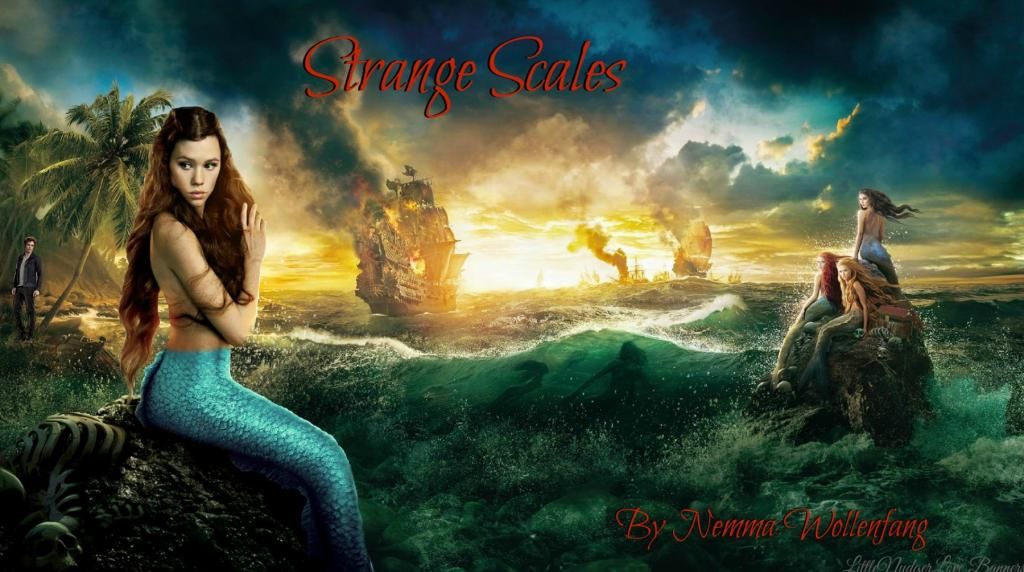 Banner by LittleNudgerLove. Thank you! It's awesome!
Post-eclipse. Everything is thrown into disarray with the disappearance of Isabella Swan, mere weeks before the wedding. With Vampires, Werewolves and humans to blame, no one thinks to turn their attention to the more sinister monsters lurking just off shore. As Bella is thrown head-first into a frightening new world, Edward and Jacob must put their differences aside and work together in order to save the girl they both love. In the end only one question matters: Will they be able to save her in time, or is it already too late? BPOV – mostly. BxE HEA
NOMINATED for the Fanatic Fanfics Award 2015!!! For Favorite Action/Angst/Horror/Otherworld/WIP Fanfic.
FINALIST: Favourite New Author!
Categories:
Post-Eclipse
,
AU
Characters:
Bella
Challenges:
Series:
None
Chapters:
49
Completed:
No
Word count:
198469
[Report This] Published:
May 05, 2014
Updated:
July 04, 2015
Baiser Mortel
by
Princess Treacle
New!
Rated:
NC-17
[
Reviews
-
11
]
Summary:
Baiser Motel - French for 'Deadly Kiss'. This story combines True Blood with Twilight leading to a more angsty Edward, an intrigued Bella, a pent up Rose and a volatile Emmett.
Banners made by born_for_this_31
Categories:
AU
Characters:
Bella
,
Edward
,
Emmett
,
Rosalie
Challenges:
Series:
None
Chapters:
11
Completed:
No
Word count:
66327
[Report This] Published:
September 14, 2014
Updated:
June 28, 2015
---



© 2008, 2009 Twilighted Enterprises, LLC. All Rights Reserved.
Unauthorized duplication is a violation of applicable laws.
Privacy Policy | Terms of Service


All publicly recognizable characters, settings, etc. are the intellectual property of their respective owners. The original characters and plot are the property of Stephenie Meyer. No copyright infringement is intended.