Your donations help keep this site running,
thank you very much for the support!

Stories updated in the last 7 days.
Strange Scales
by
Nemma Wollenfang
New!
Rated:
R
[
Reviews
-
115
]
Summary: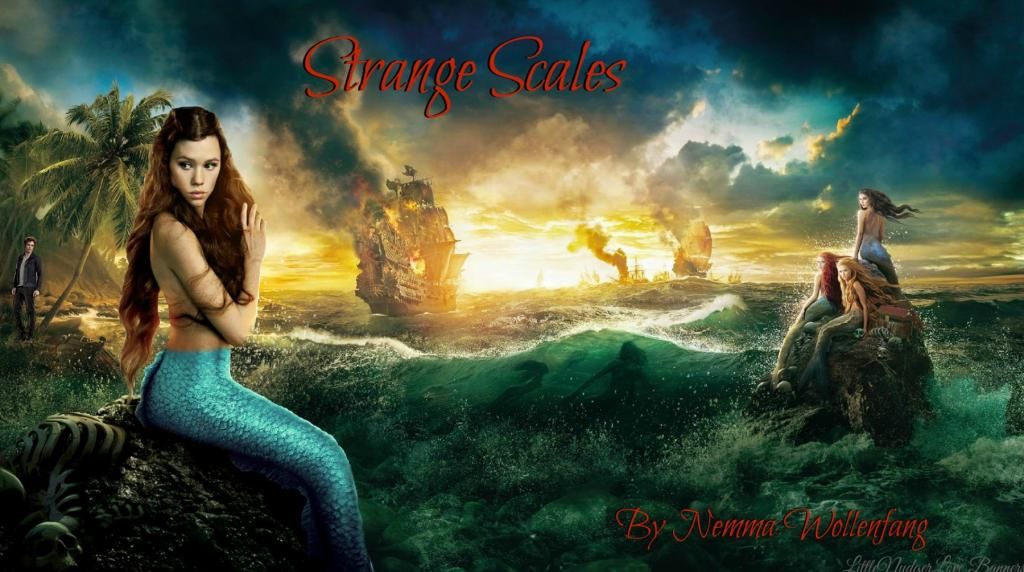 Banner by LittleNudgerLove. Thank you! It's awesome!
Post-eclipse. Everything is thrown into disarray with the disappearance of Isabella Swan, mere weeks before the wedding. With Vampires, Werewolves and humans to blame, no one thinks to turn their attention to the more sinister monsters lurking just off shore. As Bella is thrown head-first into a frightening new world, Edward and Jacob must put their differences aside and work together in order to save the girl they both love. In the end only one question matters: Will they be able to save her in time, or is it already too late? BPOV – mostly. BxE
Categories:
Post-Eclipse
,
AU
Characters:
Bella
Challenges:
Series:
None
Chapters:
30
Completed:
No
Word count:
118727
[Report This] Published:
May 04, 2014
Updated:
December 19, 2014
The Undying
by
AM Brossart
New!
Rated:
R
[
Reviews
-
6
]
Summary:
"When you're the Volturi's secretary, your greatest challenge is staying alive. After accepting the position, one woman decides that she will do whatever it takes to survive. But the longer she stays, the deeper she sinks. Once you're in, there's no getting out."
DAHLIA:
After getting caught trying to loot Volterra's city hall, Dahlia finds herself sitting before Aro, a very peculiar man with blood-red eyes and skin as cold as death. Instead of turning her over the police, he offers her a job as his secretary, and Dahlia hesitantly accepts. As she gets comfortable, however, Dahlia grows suspicious of her new employer and his staff. What secrets are they hiding? And what happened to the secretary before her?
CHRISTOPHER:
On the surface, the charming city of Volterra, Italy, is a tourist's dream: quiet, peaceful, and secluded. A trip away from the city center, however, would reveal a much darker dwelling, where werewolves prowl the nights and a coven of bloodthirsty vampires reside like royalty beneath the city - at least according to the local drunk. Upon arriving, paranormal web-blogger Christopher Redgrave is determined to uncover the truth about the city, but he ends up getting much more than he bargained for.
Categories:
Post-Breaking Dawn
Characters:
Afton
,
Alec
,
Aro
,
Caius
,
Chelsea
,
Demetri
,
Felix
,
Heidi
,
Jane
,
Marcus
,
Other Character
,
Renata
,
Santiago
Challenges:
Series:
The Undying
Chapters:
22
Completed:
No
Word count:
70742
[Report This] Published:
June 10, 2014
Updated:
December 18, 2014
A Measure of Grace
by
SaritaDreaming
New!
Rated:
R
[
Reviews
-
60
]
Summary:
A virus sweeps over the earth, killing man and man's best friend. For the few survivors, the nightmare is just beginning. Who set the virus free, and how far will the remains of the government go to find a cure? An innocent girl, a fiercely loyal dog, a jaded man with a past. Can they survive this new world and its secrets? E/B, AH
I'm eternally grateful for my lovely prereaders, Keye, Sandy, and Aleea, and my awesome beta, SassySue (chayasara).
No copyright infringement intended. My bank account attests to the fact that I own nothing.
Categories:
AU-Human
Characters:
Alice
,
Bella
,
Edward
,
Jasper
Challenges:
Series:
None
Chapters:
18
Completed:
No
Word count:
59491
[Report This] Published:
April 08, 2014
Updated:
December 17, 2014
---



© 2008, 2009 Twilighted Enterprises, LLC. All Rights Reserved.
Unauthorized duplication is a violation of applicable laws.
Privacy Policy | Terms of Service


All publicly recognizable characters, settings, etc. are the intellectual property of their respective owners. The original characters and plot are the property of Stephenie Meyer. No copyright infringement is intended.